Acrylic yarn differs from natural fibers like wool and cotton in several aspects, including texture and performance:
Texture:
Softness: Acrylic yarn is generally softer to the touch compared to many natural fibers, especially wool, which can sometimes be coarse or scratchy, depending on the type of wool. Acrylic yarn's softness makes it more comfortable for sensitive skin and suitable for various projects, including baby garments and accessories.
Smoothness: Acrylic yarn has a smoother texture compared to some natural fibers, like cotton, which can have a slight roughness. The smoothness of acrylic yarn allows for easier and more consistent stitches in knitting and crocheting.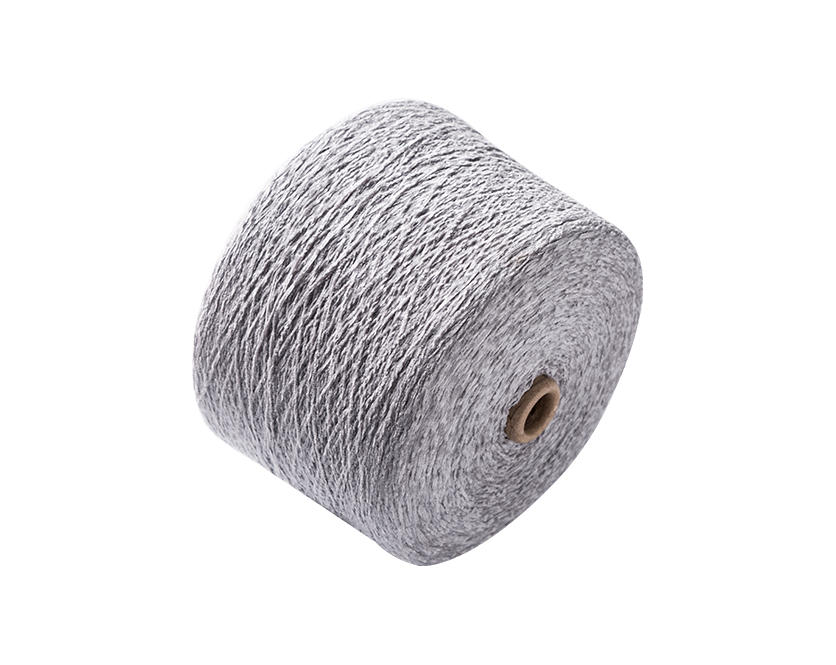 Performance:
Warmth:
Acrylic yarn
provides good insulation and warmth, but it might not be as effective as wool in extremely cold conditions. Wool has excellent thermal properties and can retain heat even when wet, making it a popular choice for winter garments.
Moisture Absorption: One significant difference is the ability to absorb moisture. Cotton, being a natural fiber, is highly absorbent, whereas acrylic yarn is hydrophobic and doesn't absorb water easily. This property makes acrylic yarn ideal for garments meant to keep moisture away, such as sportswear or summer clothing.
Stretch and Recovery: Acrylic yarn has good elasticity and tends to retain its shape well, even after repeated washing and wear. Wool, on the other hand, is known for its natural elasticity and excellent recovery, which allows it to bounce back to its original shape after being stretched.
Allergenic Potential: Acrylic yarn is hypoallergenic and unlikely to cause allergies, making it suitable for people with sensitivities to natural fibers like wool or certain chemicals in other synthetic yarns.
Durability: Acrylic yarn is generally more durable and less prone to pilling compared to some natural fibers like cotton, which can pill with frequent use. However, wool is known for its high durability and ability to withstand wear and tear over time.
Cost and Availability:
Acrylic yarn is often more affordable compared to natural fibers like wool, making it a cost-effective option for large projects or budget-conscious crafters.
Acrylic yarn is readily available in a wide range of colors and textures, offering crafters a vast selection to choose from, while certain natural fibers might have limited color options or may be less accessible in some regions.
In summary, acrylic yarn is softer, smoother, and more affordable than natural fibers like wool and cotton. It offers good warmth and durability, but it may not match the moisture-wicking properties of cotton or the insulating capabilities of wool. The choice between acrylic yarn and natural fibers ultimately depends on the specific requirements of the project and the preferences of the crafter.